SMARTS is your go-to resource for executive function webinars.

Executive Function strategies help students handle challenging tasks as they set goals, shift flexibly, organize materials and information, and self-monitor and check their behavior and their work. Executive function is critically important for ALL students, from elementary school through college, whether learning in-person, remotely, or hybrid.
It's clear that teachers, parents, and students need executive function strategies now more than ever. But where should you start? Learn the answer to all your EF questions from the experts! Our free webinars are a great way to begin your EF journey or explore a perspective on executive function that may be new to you.
Join us at our next free event!
Register now!
Date: Thursday, April 13, 2023 –  11 a.m. – 12 p.m. OR 7 p.m. – 8 p.m. EDT (will be recorded)
NOTE: This webinar will be offered at two separate times on April 13th (11 am – 12 pm EDT and 7 pm – 8 pm EDT). You can use this registration link to attend the session that works best for your schedule. The webinar will be recorded and sent to all who register.
Does your child lose papers or pencils, have trouble getting started or finishing an assignment, or get "stuck" doing a problem when one method doesn't work? When faced with one of these challenges, does your child simply give up, waiting for you to swoop in and "do it for them?" Many children struggle with executive function-related tasks, and parents and guardians are often on the front line of these struggles. How can you help?
Join us for a free, one hour webinar to explore the what, why, and how of executive function. You'll learn the unique role executive function plays in successful learning as well as the challenges and opportunities when it comes to teaching executive function strategies at home.
Even better, you'll get a sneak peek of [email protected], the newest program from SMARTS, for home-use with children ages 6-12. The SMARTS Executive Function Curriculum is used by thousands of teachers around the world, teaching students the strategies they need to set goals, organize their belongings and time, and develop into independent and confident learners. Using our research-based instructional model, [email protected] is a revolutionary program that empowers parents and other adults to teach these executive function strategies outside of the traditional classroom setting.
Join us to learn more about the importance of EF, get a sneak peek of the program, and access [email protected] at a special, preview rate.
In this session, attendees will
Understand the definition of executive function and the role it plays in successful learning. 

Explore the various reasons why children often struggle with executive function-related tasks. 

Participate in an engaging and hands-on [email protected] lesson, using fun, hands-on activities to help children understand what solving problems strategically means. 

Learn more about how students can learn and use EF strategies outside of the classroom.

Explore the structure and resources of the new [email protected] program and be one of the first to join at a special rate.
Presenters
Michael Greschler, M.Ed.: SMARTS Director and Educational Specialist
Michael Greschler, M.Ed. has been with ResearchILD since 2011 and serves as the Director of the SMARTS Program. Michael oversees the development and growth of the SMARTS program, leading our curriculum development and instructional design teams and working closely with educators across the US and around the world to develop customized professional development and training programs to support the success of all students. Working closely with Dr. Scirri and the S[email protected] team, Michael has led the development and launch of our newest SMARTS program.
In addition to his SMARTS work, Michael works as an educational specialist, using executive function strategy instruction to support teenagers and young adults. He is a frequent presenter at workshops, conferences, and webinars and has authored chapters and articles on topics related to executive function.
Michael holds a Master's Degree in Education in Human Development and Psychology from the Harvard Graduate School of Education.
Mindy Scirri, Ph.D.: [email protected] Curriculum Developer, SMARTS Trainer, Learning (Dis)ability Specialist and Homeschool Consultant
Mindy Scirri, Ph.D., is a learning (dis)ability specialist and consultant in private practice and former Chair and Professor of Education. Mindy has led the writing and content development of [email protected], drawing on her experience as an educator, parent trainer, and homeschool parent. In addition to training future and current general and special education teachers, her career has centered around working with children and young adults and their families to successfully navigate school and special education systems; develop lifelong academic and career strategies and skills, emphasizing executive function strategies; practice mindfulness-based stress reduction techniques; and, ultimately, build confidence and the capacity for self-knowledge and self-advocacy. Dr. Scirri also homeschools her daughter and is a content writer for homeschooling curriculum and resource websites.
Register now!
Some of our previous webinar topics have included:
Executive Function Strategies as a Blueprint for Academic Success: The SMARTS Curriculum
Executive Function and Self-Checking: Helping Students Learn from their Mistakes
You can view recordings of previous webinars on our YouTube channel. Subscribe for more great executive function resources!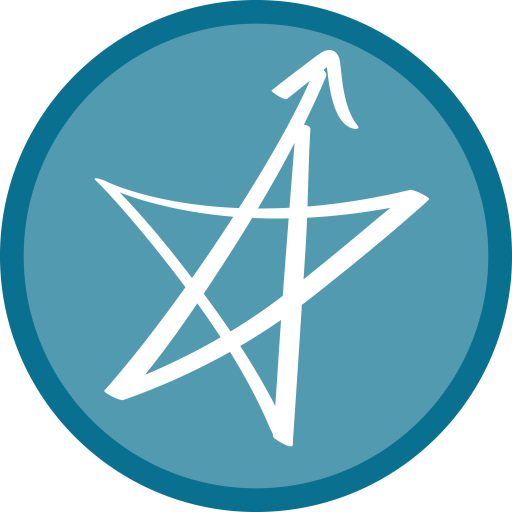 Looking to get some hands-on executive function training and professional development? Join us for one of our upcoming Executive Function Trainings. including the Executive Function Essentials and Executive Function Summit. Build your executive function toolkit with sessions that cover topics such as metacognition, organization, flexible problem solving, motivation, engagement and even math and dyslexia. Learn more here!