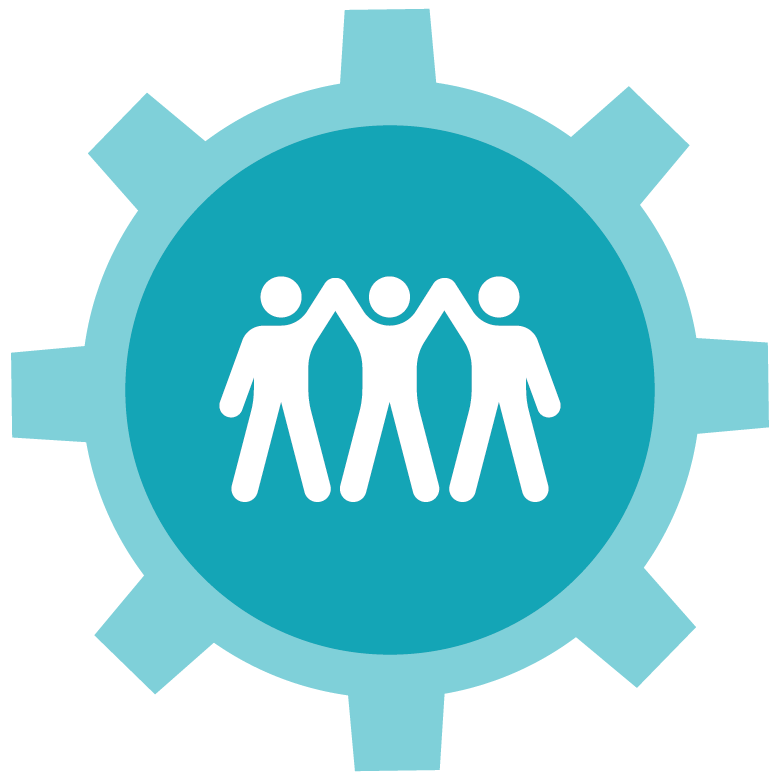 Robbinsville Public Schools: Implementing SMARTS
System-Wide
"All educators need a background in executive function. We all have strengths and challenges – executive function helps you understand your students and how to help no matter what you teach." -Elementary school teacher
The Challenge
It was a familiar scenario. Despite many sources of support, bright students in the Robbinsville school district in Central New Jersey continued to struggle academically. Even though students completed their assignments, they often lost or forgot to hand in their work. Families voiced concerns about their children who studied for hours and still performed poorly on tests and quizzes. Tests and essays were turned in with errors that teachers knew their students should have been able to catch. It was a mystery. What was causing these challenges? How could teachers help their students? While they didn't know it at the time, many of their students were struggling with executive function (EF).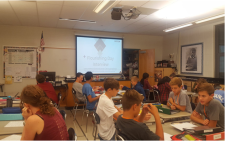 EF Strategies in the Robbinsville School System
The Robbinsville Public Schools serve approximately 3,200 students. For many years, Robbinsville offered an academic skills class in the middle and high schools. However, this class had no structured curriculum and was often used as free time for students to complete their work.
A turning point and a major curriculum shift occurred when the former Director of Student Services attended ResearchILD's Annual Executive Function Conference. Here she learned the critical importance of executive function strategies for all students, especially those with learning and attention challenges. After bringing these ideas back to Robbinsville, other teachers reported an interest in learning more about executive function (EF), and they decided to implement the SMARTS curriculum paired with professional development and teacher coaching. Under the inspirational leadership of the Student Services' administration, SMARTS was implemented in the Robbinsville schools beginning in 2016.
"Executive function provides a door to access best practices for teaching. The SMARTS handouts and strategies make it so easy." -5th grade teacher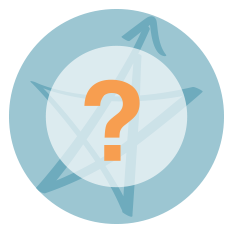 SMARTS Partners with Robbinsville
In 2016, selected teachers received two days of training over the summer with follow-up later in the year. In addition to SMARTS training, an EF Professional Learning Community (PLC) was initiated for interested teachers who read and discussed Dr. Lynn Meltzer's book, Promoting Executive Function in the Classroom. Excitement about EF instruction and teaching SMARTS strategies began to grow! In the 2017-2018 school year, a larger cohort of special education teachers was trained in EF, and information about EF was shared with parents. At the same time, more general education teachers expressed an interest in teaching SMARTS. To tackle this challenge, a comprehensive needs assessment was conducted to identify areas of challenge and opportunity.
Co-created by SMARTS staff and Robbinsville Schools administrators, the needs assessment was used to design a comprehensive framework for students in Pre-K through 12th grade during the 2018-2019 school year. This framework moved away from a "wait-to-fail" model and was designed to teach EF strategies to all students. The goal of this framework was to embed a culture of strategic and independent learning in the Robbinsville schools. During the same school year, Robbinsville implemented a pilot program at the elementary level, established EF coaches in each building, and recruited even more teachers who were interested in teaching SMARTS as part of a pilot study. Elementary teachers also started curating relevant materials and participated in a school-wide professional development training on executive function.
By the 2019-2020 school year, Robbinsville began a large-scale implementation of SMARTS, with 21 general education teachers overall (10 elementary, 6 middle school, 5 high school) pilot teaching EF strategies in the context of day-to-day class activities. Building improvement goals were set in the middle and high schools that trained all teachers to teach EF every month.
"From now on, executive function will always relate to my teaching goals. It has shaped my thinking and given me so many ways to help my students."  -2nd grade teacher
Evidence of Success
The district reports evidence of success on two levels. First, staff buy-in around the importance of teaching EF strategies has strengthened over the years and continues to grow. Teachers have reported that SMARTS strategies have had a positive impact on students' school performance and their day-to-day lives. They have also described ways in which learning about EF has influenced their practice as educators. Building-based administrators have emphasized the importance of explicit executive function instruction for all students and they have prioritized this as an annual goal at the middle and high schools. A resource library was curated at the elementary level to target developmentally appropriate EF strategies and to provide teachers with easy-to-use resources. In addition to SMARTS-led PD workshops, staff have also been leading PD sessions to share their expertise and strategies with fellow educators.
Second, there is evidence of success at the student level. Students have improved academically and been more motivated to set and achieve their goals. At one of the middle schools, students were excited to start sharing their EF tips with their peers in the community counseling newsletter. At Robbinsville High School, eager students recorded their "strategies in action," which they shared with their fellow peers through morning announcements during Robbinsville's Raven Time. Overall, staff and students at Robbinsville have created a culture of EF strategy use that has continued to grow and evolve.
The Future of EF Across the Robbinsville Schools
After seven years, Robbinsville teachers are committed to growing the impact of EF in their district. Teachers have taken charge and are infusing EF problem-solving tools into their lessons on a daily basis. Training has continued as teachers address new questions, challenges, and successes. Robbinsville teachers are excited about continuing to integrate EF strategies into their daily teaching so that all students can learn how to learn and can succeed in school and in life.
"I learned the importance of teaching executive function strategies explicitly. Both the students and I learned how to 'work smarter not harder' by learning and applying strategies throughout our daily routine." -4th grade special education teacher
Learn More About SMARTS
Since our launch in 2015, SMARTS has proven to be a versatile tool used by thousands of teachers around the world. There are SMARTS strategies for any students, any classroom, at any time of the year. From special education to general education, academic classroom to after-school and summer remediation, one-to-one tutorials to district-wide implementation, SMARTS can help you empower your students with the executive function strategies they need to learn how to learn.
The SMARTS curriculum is designed for Elementary, Middle, and High School students, with Professional Development and Coaching options.
SMARTS provides teachers with the tools necessary to teach executive function processes. Each unit addresses an area of executive function crucial for success in school and life:
Unit 1: Introduction to Executive Function Strategies
Unit 2: Goal Setting
Unit 3: Thinking Flexibly
Unit 4: Organizing and Prioritizing Materials and Time
Unit 5: Organizing and Prioritizing Information
Unit 6: Remembering (memorizing)
Unit 7: Self-monitoring and Self-checking
Learn more about ResearchILD
Under the leadership of Dr Lynn Meltzer, ResearchILD has become a leader in the field of executive function strategies. Executive function represents a powerful tool for developing equitable and anti-racist educational systems. Through our longstanding work in underserved communities, we have worked closely with teachers and administrators to integrate executive function strategy instruction into project-based learning with an emphasis on student and community empowerment. In 2020, ResearchILD launched the Executive Function and Equity Fellowship, with the goal of helping educators from across the US and globe to address students' executive function needs through an equity lens. Learn more about SMARTS and ResearchILD's commitment to supporting educators in leveraging executive function strategy development as a tool for equity.
Read more about executive function and equity in our white paper.