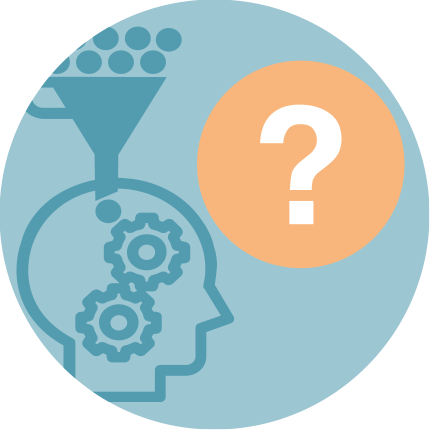 Overview of Executive Function, and who we are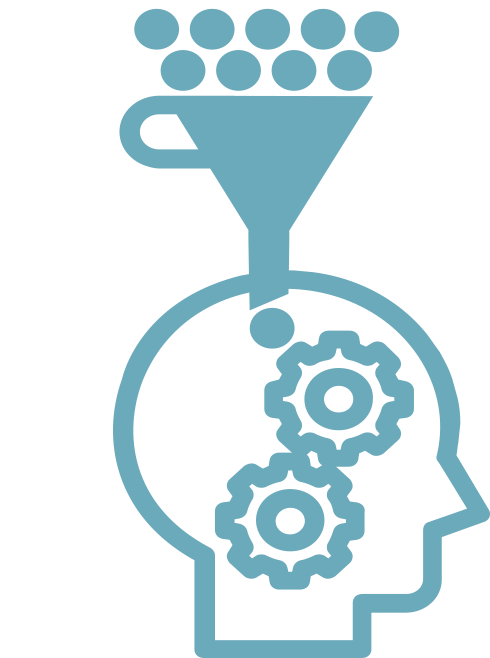 Executive function is an umbrella term for the goal-directed processes that are essential for success in school and life (e.g., thinking flexibly, goal setting, organizing materials and ideas, prioritizing, self-monitoring and self-checking). The crucial role of executive function processes begins in the preschool years and increases as students progress through middle and high school when they are expected to master complex skills that involve summarizing, note-taking and writing. Success depends on students' ability to plan, organize and prioritize tasks, materials, and information, separate main ideas from details, think flexibly, memorize content and monitor their progress. It is important to help children to understand how they think and learn, and to teach them to use strategies in five major executive function areas.
Since 1995, ResearchILD has been a leader in the development of executive function strategies for ALL students, with a particular focus on students with ADHD, dyslexia, and executive function challenges. A combination of theoretical research and empirical data provide the foundation on which the SMARTS program is based. ResearchILD produces online and print resources to advance the understanding of the role that hands-on executive function strategies play in traditional classrooms as well as remote, hybrid, and independent learning environments.
During the 2020-2021 school year, we launched the Executive Function and Equity Fellowship, bringing together educators from across the country to explore how schools are addressing students' executive function needs through an equity lens. Executive function (EF) processes are critically important for learning and social behavior. Research has shown that executive function mediates SES disparities in school achievement; therefore, interventions targeting executive function could help to close the SES-related achievement gap. For more information on executive function and equity, please review ResearchILD's white paper here.
Interested in learning more about SMARTS in action? Check out our case studies:
Check out our regularly updated resources below.
Resources for Educators
We offer a range of instructional videos, many complimentary or at a minimal fee, that can help you navigate teaching executive function strategies:
Join us for our online executive function webinars, trainings, and workshops.
Our Executive Function Expert Webinar Series is a great resource to learn more about the importance of executive function in your work. Past titles include "Understanding Executive Function" and "Executive Function and Goal Setting". Join us for an upcoming webinar or watch a recording on our YouTube channel
ResearchILD and SMARTS provide active, engaging, and practical executive function professional development throughout the year. Join us at one of our upcoming events or contact us for customized training for your school or organization.
Looking for books and articles on executive function? We recommend a range of publications written and edited by Dr. Lynn Meltzer and the ResearchILD and SMARTS team.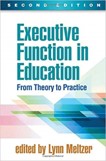 Executive Function in Education: From Theory to Practice, 2nd Edition
Lynn Meltzer, Ph.D., (Editor), with chapters by Kalyani Krishnan, Ph.D., Judi Stein, PH.D., Melissa Feller, et al., Guilford Press, April 2018
Internationally recognized as a leading resource on the subject of Executive Function, this second edition offers a deep understanding of executive function processes and how PreK-12 students develop such key capacities as goal setting, organizing, cognitive flexibility, working memory, and self-monitoring.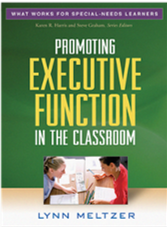 Promoting Executive Function in the Classroom
Lynn Meltzer, Ph.D., (Editor), with chapters by Bethany Roditi, Ph.D., Kalyani Krishnan, Ph.D., Judi Stein, PH.D., Joan Steinberg, M.Ed., and Laura Sales Pollica, Guilford Press, spring, 2007
This resource uses case studies that provide practical and accessible executive function strategies to help teachers incorporate planning, organizing, prioritizing, working memory, and self-checking skills into the classroom curriculum.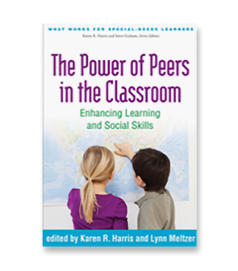 The Power of Peers in the Classroom: Enhancing Learning and Social Skills
Lynn Meltzer, Ph.D., Editor with Karen Harris, Guilford Press, 2015
This book guides general and special education teachers in the application of peer-assisted instruction strategies for grades K-12. Expert contributors provide evidence-based approaches for building students' skills in reading, writing, math, and other content areas using impactful peer mentoring and social relationships.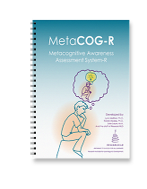 MetaCOG® R Metacognitive Awareness Assessment System
Under the direction of Lynn Meltzer, ResearchILD has created a unique set of surveys designed to help teachers to understand their students' self-perceptions and around key attributes such as effort and persistence so that they can compare these perceptions to the teachers' perceptions of the same. This pre-and post surveys provide a useful way for teachers to help students learn how to learn by fostering and promoting metacognitive awareness. Learn more here!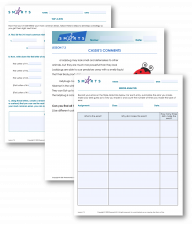 Free SMARTS Lesson – Top 3 Hits: Creating Personalized Checklists
Looking to learn more about how to teach executive function strategies? Download a free lesson from the SMARTS Executive Function Curriculum for Secondary School or Elementary School.
Resources for Students and Parents
The SMARTS Executive Function program was developed and tested by the Research Institute for Learning and Development. ResearchILD combines research, clinical observation, and direct programming with teachers, parents, and students in the development and delivery of executive function strategies that help students to learn how to learn.
Want to learn more about resources and support for students (and their parents)? We invite you to explore the Research Institute for Learning and Development!
ResearchILD offers a full range of educational therapy and tutoring services, either one-on-one or in small group settings, as well as executive function coaching services so that every student can find their own pathway to academic and life success. Our services are offered virtually or in-person at our Lexington, MA headquarters.
SMARTS @ Home Resources
SMARTS @ HOME is an organized collection of activities designed to help families support students in their development of executive function strategies outside of school. Working directly with an adult, children build self-awareness and come to understand the purpose and benefits of using strategies to overcome challenges. They will begin to set goals, develop a method for organizing materials, and build a foundation for time management and self-regulation of behaviors. SMARTS @ Home contains six units that are specifically designed for homeschool or afterschool use by families.
Video resources
Check out our YouTube page for some parent-friendly webinars
Remote Learning Resources
If you're struggling to support executive function strategies while learning at home, take a look at some activities for planning and time management.
Outside Resources and Collaborators
LearningWorksforKids
Are video games harmful to kids' learning? Not necessarily. At LearningWorks, they explore ways to use video games to teach executive function strategies in a way that is engaging and motivating.

Understood.org
A website bursting with resources for parents and teachers looking for ways to understand executive function and learning differences.
Edutopia
From the George Lucas Education Foundation, this site provides up to date information on a range of relevant educational topics.