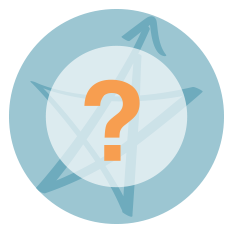 What is the MetaCOG Online?
MetaCOG Online is an interactive executive function survey tool that highlights students' perceptions of their use of planning, organizing, memorizing, shifting, and self-checking strategies for their schoolwork. MetaCOG Online helps students to develop an understanding of their own learning profiles, including their executive function strengths and challenges. This self-understanding is the foundation for building students' metacognitive awareness and their use of executive function  strategies. This survey tool is based on the Metacognitive Awareness Assessment System (MetaCOG-R) surveys for students and teachers.
The MetaCOG Online and Data-Driven Instruction
Data-driven instruction is important, but it can be challenging for teachers to collect and analyze valuable data in the classroom. The MetaCOG Online can provide information about students' use of executive function strategies as well as their self-concept, perceived effort, and persistence. The MetaCOG Online is a convenient and practical tool that can be used to collect data on students' EF strategy use at multiple points throughout the school year. The data can be used to customize whole-class instruction and personalize strategies for individual students. 
Development of the Metacognitive Awareness Assessment System (MetaCOG-R) 
The MetaCOG-R was developed in 2004 as a criterion-referenced assessment system that compares students', teachers', and parents' perceptions of students' effort, strategy use, and academic performance (Meltzer, 2014; Meltzer, Katzir, et al., 2004; Meltzer, Reddy, Pollica, & Roditi, 2004; Meltzer, Reddy, Sales, et al., 2004; see also Meltzer, 2010). The MetaCOG-R surveys are used to promote students' metacognitive awareness and build a classroom culture that helps students to understand their learning profiles.
Using the extensive research from the paper version of the MetaCOG, ResearchILD developed and piloted MetaCOG Online during the spring of 2021. We partnered with five schools and learning centers, 13 teachers, and 150 students to develop and refine the MetaCOG Online survey experience and accompanying resources.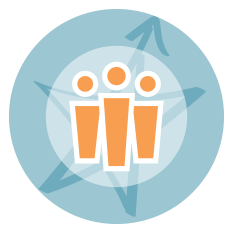 Components of the MetaCOG Online
Student Survey
MetaCOG Online currently features the Strategy Use Survey (STRATUS-R), which highlights students' patterns of strategy use in their academic work. 
The STRATUS-R consists of 30 items that assess students' self-reported strategy use in reading, writing, spelling, math, studying, and test taking. Items focus on students' perceptions of their use of planning, organizing, memorizing, shifting, and self-checking strategies for their schoolwork.
Student EF Profile
Students receive a personalized EF profile that begins with a visual presentation of their EF strength and challenges and a description of the impact of these executive function processes on academic work as well as sports, the arts, and social-emotional behavior. Students are also provided with suggestions for building on their strengths and improving their areas of challenge and a list of suggested SMARTS lessons based on students' areas of challenge.
Student Reflection
Reflection on strategy use is essential for students to build metacognition. The EF Profile Reflection Sheet can be used to extend students' learning from the MetaCOG survey and to promote self-understanding. These worksheets offer students a chance to reflect on their areas of strength and challenge, make connections to their lives, and brainstorm ways they can leverage their strengths and improve. They can be used as independent work or to spark class discussions.
Teacher Class Summary
Each teacher can generate and download a summary of the findings for their entire class. The teacher profile includes an overview of each student's strengths and challenges and the overall strength and challenge for the class. Within this profile, teachers can click on students' names and directly view their individual profiles. A ranking of suggested SMARTS lessons based on class data is also included.
Talking about the MetaCOG Online
Students Talk About the MetaCOG Online
I need to work on my memory for things such as assignments to help me get better grades in classes and not miss assignments.
–6th grade student
I have the capacity to revise what I do to become a better learner!
–10th grade student
I learned that I'm good at completing tasks and fixing mistakes… 
–6th grade student
I learned that I need to strengthen my ability to set goals.
–6th grade student
---
Teachers Talk About the MetaCOG
I would love to incorporate this on a regular basis. I would envision doing this at the beginning and end of each quarter.
–6th grade teacher
The survey was an easy, quick thing that I could post very easily to the Google Classroom. And it was very accessible for the students since everything's very technology-based now.
–9th grade teacher
This is spot on for relevance for teaching. If you don't have these skills, if kids are lacking these skills…you're not going to get to the learning part.
–Intervention Specialist
This is lightyears ahead of where we were. For which I say thank you. Particularly at the middle school level, all of those visuals…and…just the way you structured it really worked. It was very accessible for my kids.
–6th grade teacher
…It's such an important thing for students to understand…that executive function skills aren't just academic skills, they're life skills.
–Learning Specialist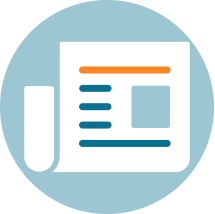 Learn more about MetaCOG Online
If you are interested in more information, you can review our MetaCOG Online White Paper and check out case studies from our pilot schools. If you have any questions about MetaCOG Online, please contact [email protected]
Interested in purchasing SMARTS? SMARTS is a yearly licensed subscription with executive function strategy curriculum designed for either Elementary or Middle/High School students, with Professional Development and Coaching options as well. Click here to learn more and get SMARTS!