All students, not just those with a diagnosed learning difference such as ADHD or dyslexia, benefit from executive function strategy instruction. Too often, students move on from elementary school unprepared to handle tasks with a high executive function demand (e.g., time management, projects, or juggling the demands of different classes). We are proud to announce the newest version of the SMARTS Executive Function curriculum: SMARTS Elementary!
SMARTS Elementary provides elementary grade teachers with 30 lessons they can use to teach students strategies for accessing important executive function processes—goal setting, organizing, prioritizing, thinking flexibly, remembering, and self-monitoring. Students develop the self-understanding to know which strategies work best for them as well as why, where, when, and how to use those strategies to complete their work.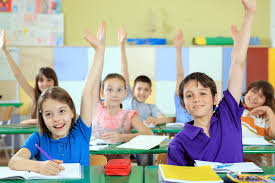 The SMARTS Elementary School Curriculum works with existing curricula in general education classrooms, special education classrooms, and learning centers and is designed for students in grades 2-5. Since each lesson is divided into four 20-minute sessions, teachers have the flexibility to integrate lessons across a wide range of subjects and tasks, from reading, writing, and math to time management, perspective taking, and conflict resolution.
Each lesson comes with a lesson plan, a PowerPoint presentation, and a student handout packet. In addition, the curriculum contains reflection activities to boost students' metacognition, and materials to send home. In this way, students receive executive function support consistently at school and at home.
Get your presale license today!
Contact us for discounts on 5+ licenses.
Take a look at how one after-school program is using SMARTS Elementary to make the world a better place.