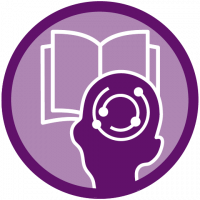 Executive Function, Motivation, and Engagement:
Fostering Social-Emotional Learning and Positive Behavior in Students
November 9-10, 2023 – Online!
Lynn Meltzer, Ph.D., Founder and Conference Chair
Volume discount pricing for 5+ attendees from the same school or district. Contact us for details.
Regular price: $575.
This is a virtual conference, and all packages include a digital binder with slides, articles, and more resources. While the live conference has passed, it is still possible to purchase access to all the recordings and materials through January 15, 2024.
This 38th Annual Executive Function and Learning Differences conference will address the close connections between Executive Function and Social-Emotional Learning and the importance of examining these processes for students from K-12 to college. Presentations will highlight the themes of neurodiversity, flexible thinking, motivation, self-understanding, self-regulation, and behavior, in the context of research, clinical practice, and teaching:
How do we promote executive function and social-emotional learning to address students' behavioral and academic struggles in the classroom?
How do we build self-understanding, motivation, and flexible thinking so that we promote engagement and reduce stress in school?
How do we use EF strategies to differentiate instruction and to address the needs of neurodiverse students with a broad range of abilities?
This conference will include a combination of plenary sessions and pre-recorded concurrent sessions to provide opportunities for in-depth learning. The program will emphasize the application of theory and research to educational practice.
Who should attend?
This conference is designed for professionals in education, psychology, child development, speech and language pathology, school psychology, home-school education, and other related fields. This includes general and special-education teachers and principals across elementary and secondary grades, superintendents, curriculum directors, college-level administrators, and specialists in the field of social-emotional learning.

Lynn Meltzer, Ph.D.
Founder and Program Chair
President and Director, Research Institute for Learning and Development, ResearchILD
Unlocking Limitless Potential: Promoting Motivation, Flexible Thinking, and Stress Management in Students
Featured Plenary Speakers
Ellen Braaten, Ph.D.
Associate Professor, Harvard Medical School
Bright Kids Who Couldn't Care Less: Rekindling Your Students' Motivation
J. Stuart Ablon, Ph.D.
Founder and Director of Think:Kids in the Department of Psychiatry at Massachusetts General Hospital
Rethinking Challenging Behavior: Combining Neuroscience, Compassion, and Common Sense
Tommy Chang, Ed.D.
CEO, The New Teacher Center
The Elephant in the Classroom: Promoting Equity in School Systems
Michelle Garcia Winner, M.A., CCC-SLP
Founder & CEO, Social Thinking; Co-developer of the Social Thinking® Methodology
Motivation Station: Using Visual Scales to Help Students Think Beyond "Awesome" or "Awful"
John Ratey, M.D.
Associate Clinical Professor of Psychiatry at Harvard Medical School
Exercise: An Antidote to Stress for Challenging Times
Alfie Kohn, Ph.D.
Author and Lecturer
Beyond Bribes and Threats: Challenging the Conventional Wisdom About Discipline and Motivation
From Frenzied to Focused: Time Management and Organization Strategies for School and Home
Michael Greschler, M.Ed. and Mindy Scirri, Ph.D.
Executive Function and Social-Emotional Learning: Strategies for Perspective Taking and Self-Awareness
Shelly Levy, M.Ed. M.S. and Jessica Chiusolo, M.Ed.
Overcoming Math Anxiety with Executive Function Strategies
Joan Steinberg, M.Ed.
Resilient Preschools: Opening the Window for Learning in Early Childhood
Julie Dunstan, Ph.D., Susannah Cole, M.Ed. and Stephanie Guthman, Ph.D.
Students Can't Organize What They Can't See: Making Language Visible for Learning
Anthony Bashir, Ph.D., CCC-SLP, Bonnie Singer, Ph.D., CCC-SLP and Jessica Curtin, M.Ed.
Resilience in Students with Reading Challenges: The Intersection Between Neuroscience and Educational Practice
Joanna Christodoulou, Ed.D.
The Science of Reading Meets the Art of Instruction: Designing Instructional Practices for Students with LD
Josh Clark, M.Ed. & Adam Hickey, Ed.M., MSEd
Universal Design for Learning: What It Is and How It Promotes Students' Agency
Ari Fleisher, M.Ed
Understanding the Cycles of Anxiety, Avoidance, and Accommodation
Arielle Gartenberg, Psy.D, NCSP and Leah Benjamin, Psy.D.
Cognitive Disengagement Syndrome: When Students Can't Get Things Done
Peter Isquith, Ph.D.
Reading Comprehension: Strategies That Improve Accuracy and Reduce Reading Anxiety
Tami Katzir, Ph.D.
Executive Function and Social-Emotional Learning
Anthony Bashir, Ph.D., CCC-SLP, Josh Clark, M.Ed., Ari Fleisher, M.Ed., Michael Greschler, M.Ed., Peter Isquith, Ph.D., Mindy Scirri, Ph.D.
EF Across the Grades — Success Stories from Administrators and Teachers
Polly Metz, MPS, M.A.Ed, Lynn Carpenter, M.S.Ed., M.A., Ebonia Williams, M.A., Kevin Mackey, M.A, M.Ed.
EF and Social-Emotional Learning: The Keys to Resilience
Julie Dunstan, Ph.D., Shelly Levy, M.S., M.Ed., Susannah Cole, M.Ed., Joan Steinberg, M.Ed., Joanna Christodoulou, Ed.D., Jessica Chiusolo, M.Ed., Leah Benjamin, Psy.D.
Optional Lunchtime Sessions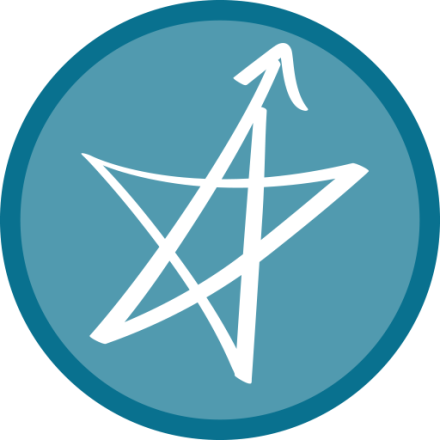 SMARTS: A Practical Approach for Teaching Executive Function Strategies Across the Curriculum
Optional Networking Sessions
Join ResearchILD staff and your colleagues from across the globe as we gather for an informal discussion on EF Strategies for academic success.
Friday, November 10th
About the Conference Founder and Chair
LYNN MELTZER, Ph.D. CONFERENCE CHAIR
Lynn Meltzer, Ph.D. is the Co-Founder and President of the Research Institute for Learning and Development (ResearchILD) in Lexington, MA. She is a Fellow and Past-President of the International Academy for Research in Learning Disabilities. She is the Founder and Program Chair of the Annual Executive Function Conference which she has chaired for 38 years. For 30 years, she was an Associate in Education at the Harvard Graduate School of Education and an Adjunct Associate Professor in the Department of Child Development at Tufts University. Her 40 years of clinical work, research, publications, and presentations have focused on  understanding the complexity of learning and attention problems.
Her extensive publications include articles, chapters and books, most recently, Executive Function in Education: From Theory to Practice (2018), Promoting Executive Function in the Classroom (2010) and The Power of Peers in the Classroom: Enhancing Learning and Social Skills (2015), co-edited with Karen Harris. Together with her ResearchILD staff, she has developed SMARTS, an evidence-based Executive Function and Peer Mentoring/ Coaching Curriculum for middle and high school students (www.smarts-ef.org). She has been an invited speaker at numerous national and international conferences, including the International Association for Cognitive Education conference in South Africa. She has been honored with a number of awards including the Council for Learning Disabilities Outstanding Research Award in October, 2015 and the Innovative Program of the Year Award from CHADD (Children with Attention Deficit Disorders).
Join this conference and get a chance to meet us and share with other educators.