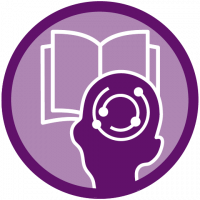 ReseachILD's Executive Function Conference
Founded nearly 40 years ago by Dr. Lynn Meltzer, our nationally-acclaimed annual conference brings together experts in the fields of executive function and learning differences. Leading educators from around the world are always enthusiastic about learning cutting-edge research in combination with practical, hands-on applications to classroom teaching.
ResearchILD's annual Executive Function conference brings together an unparalleled panel of speakers from across the educational spectrum, including experts in executive function and metacognition, social and emotional learning, neurodiversity, and learning differences. 
ResearchILD has been a premier provider of research-based content for educators seeking knowledge, information, and practical strategies for EF strategy development for all learners, including those with ADHD, ASD, and dyslexia. 
This conference is designed for professionals in education, psychology, child development, speech and language pathology, school psychology, home-school education, and other related fields. This includes general and special-education teachers and principals across elementary and secondary grades, superintendents, curriculum directors, college-level administrators, and other specialists.
Past speakers have included:
Robert Brooks, Ph.D., Clinical Psychologist; Faculty, Harvard Medical School (part-time), and Former Director, Department of Psychology, McLean Hospital; Lecturer and Author
Thomas E. Brown, Ph.D., Professor Emeritus of Psychology, Yale School of Medicine; Director, Brown Clinic for Attention and Related Disorders; Manhattan Beach, CA.; Clinical Professor of Psychiatry and Neuroscience, University of California Riverside School of Medicine
Mary Helen Immordino-Yang, Ed.D., Fahmy and Donna Attallah Chair in Humanistic Psychology; Director, USC Center for Affective Neuroscience, Development, Learning and Education (CANDLE); Professor of Education, Psychology & Neuroscience, Rossier School of Education, University of Southern California
Ned Hallowell, M.D., Child and Adult Psychiatrist; Founder, The Hallowell ADHD Centers; NYT best-selling author
Pedro Noguera, Ph.D., Dean, Rossier School of Education; Distinguished Professor of Education, University of Southern California
Irvin Scott, Ed.D., Senior Lecturer on Education, Harvard Graduate School of Education
George McCloskey, Ph.D., Professor and Director of Research, School of Professional and Applied Psychology, Philadelphia College of Osteopathic Medicine
And many more!
Stay tuned for the announcement of the 38th Annual Executive Function Conference, which will be held in the Fall of 2023.
About the Conference Founder and Chair
LYNN MELTZER, Ph.D. CONFERENCE CHAIR
Dr. Lynn Meltzer is the President and Director of the Institutes for Learning and Development (ResearchILD and ILD) in Lexington, MA. She is a Fellow and Past-President of the International Academy for Research in Learning Disabilities. She is the Founder and Program Chair of this Executive Function Conference, (formerly the Learning Differences Conference) which she has chaired for the past 36 years. For 30 years, she was an Associate in Education at the Harvard Graduate School of Education and an Adjunct Associate Professor in the Department of Child Development at Tufts University. Her 40 years of clinical work, research, publications, and presentations have focused on understanding the complexity of learning and attention problems. Her extensive publications include articles, chapters, and books, most recently, Executive Function in Education: From Theory to Practice (2018), Promoting Executive Function in the Classroom (2010) and The Power of Peers in the Classroom: Enhancing Learning and Social Skills (2015), co-edited with Karen Harris. Together with her ResearchILD staff, she has developed SMARTS, an evidence-based executive function and peer mentoring/coaching curriculum for elementary, middle, and high school students (www.smarts-ef.org).
Join this conference and get a chance to meet us and share with other educators.