Integration of Executive Function Instruction into Boston Public Schools' Excellence for All Initiative
In the over three centuries since its establishment as the United States' first public school system, Boston Public Schools (BPS) has expanded to include 121 schools serving almost 50,000 students. However, BPS' historically rich roots do not protect it from the modern challenges of many urban public school systems in the United States. BPS performs significantly lower than Massachusetts state averages on virtually all standardized measures of school performance, including MCAS, SAT/ACT, and AP tests. Many educators argue that opportunity gaps are even greater for students with disabilities, who comprise nearly 25% of the district's population.
Excellence for All (EFA) in BPS
Since its establishment in 2016, BPS' Excellence for All (EFA) initiative's mission has been to address these educational inequities by "expand[ing] access to rigorous and enriching 21st-century learning experiences" to all BPS students.
Under the direction of Dr. Regine Phillippeaux, Deputy Chief of BPS' Equity Strategy and Opportunity Gaps Division, EFA expanded its reach to sixteen schools and hundreds of students.
Broadly, EFA programming has included STEM, world languages, executive function strategy instruction, and project-based coursework. More specific programming includes EFA's Scholars Program, which provides exam preparation and study skills instruction, and the EFA Capstone Project, which supports 4th-6th grade students in addressing real-world problems facing their communities.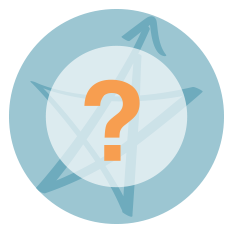 Roots of the EFA and SMARTS Partnership
From its inception, Excellence for All has infused executive function strategy instruction into its core projects. EFA's 2016-2018 Capstone Project initiative, for example, coupled culturally-sustaining, student-led-inquiry with adaptations of the SMARTS curriculum to build students' post-secondary readiness. This combination allowed the project to foster students' civic engagement and the skills (e.g., goal setting, managing time and materials, prioritizing) that make civic engagement effective.
Further, when COVID-19 triggered compounding educational inequities across the country, Dr. Phillippeaux created the EFA Social Justice Academy as a means for BPS students to both feel more connected to their communities, and maintain rigorous coursework.
Dr. Philippeaux piloted EFA's Social Justice Academy (SJA) with the goal to explicitly target what distance learning lacked. She and her team designed SJA to foster community connections through Project Based Learning (PBL) and executive function instruction. Dr. Philippeaux reached out to ResearchILD for expert and targeted executive function strategy support that could be embedded in the curriculum and implemented on a weekly basis.
SMARTS Executive Function Instruction in EFA's Social Justice Academy (SJA)
In early Summer 2020, the SMARTS and Boston Public Schools team began to design a program that integrated executive function instruction with engaging and culturally-sustaining PBL.
Dr. Phillippeaux explained the importance of this instructional coupling using a "climbing wall" analogy. In this comparison, Dr. Philippeaux noted that expecting students to masterfully navigate the intensity of academic demands without appropriate strategy instruction is like expecting someone to navigate a climbing wall with the same ease as walking a small hill. While it is not unrealistic, and indeed important, to expect students to eventually climb the wall, they require the "harness" of EF strategy instruction in order to succeed.
Veteran BPS Instructional Coach Elizabeth MacDonald explained at a 2022 ResearchILD Executive Function and Equity Fellowship gathering how the harness of EF instruction works with the climbing wall of SJA's project-based learning. Using a fourth grade SJA unit on natural disasters as an example, she showed attendees where and how the SMARTS/BPS team mapped "key student questions" to executive function strategy instruction.
Success of the EFA and SMARTS Partnership
Dr. Philippeaux announced to ResearchILD staff and EF and Equity Fellows at a January 2022 Fellowship event that a recent evaluation by New York University found evidence that EFA helped "level the playing field" for BPS students.
Equally illustrative of the EFA/SMARTS Partnership's success are students and educators' reactions to the initiative. Elizabeth MacDonald explained to fellows:
Similarly, Dr. Regine Philippeaux said of SMARTS strategies' impact on BPS students' post-2020 success:
Learn More About SMARTS
Since our launch in 2015, SMARTS has proven to be a versatile tool used by thousands of teachers around the world. There are SMARTS strategies for any students, any classroom, at any time of the year. From special education to general education, academic classroom to after-school and summer remediation, one-to-one tutorials to district-wide implementation, SMARTS can help you empower your students with the executive function strategies they need to learn how to learn.
The SMARTS curriculum is designed for Elementary, Middle, and High School students, with Professional Development and Coaching options.
SMARTS provides teachers with the tools necessary to teach executive function processes. Each unit addresses an area of executive function crucial for success in school and life:
Unit 1: Introduction to Executive Function Strategies
Unit 2: Goal Setting
Unit 3: Thinking Flexibly
Unit 4: Organizing and Prioritizing Materials and Time
Unit 5: Organizing and Prioritizing Information
Unit 6: Remembering (memorizing)
Unit 7: Self-monitoring and Self-checking
Learn more about ResearchILD
Under the leadership of Dr Lynn Meltzer, ResearchILD has become a leader in the field of executive function strategies. Executive function represents a powerful tool for developing equitable and anti-racist educational systems. Through our longstanding work in underserved communities, we have worked closely with teachers and administrators to integrate executive function strategy instruction into project-based learning with an emphasis on student and community empowerment. In 2020, ResearchILD launched the Executive Function and Equity Fellowship, with the goal of helping educators from across the US and globe to address students' executive function needs through an equity lens. Learn more about SMARTS and ResearchILD's commitment to supporting educators in leveraging executive function strategy development as a tool for equity.
Read more about executive function and equity in our white paper.