36th Annual Executive Function Conference
November 11, 2021 @ 8:00 am

-

November 12, 2021 @ 8:00 pm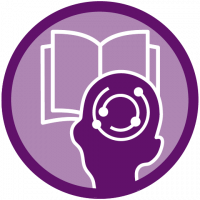 EXECUTIVE FUNCTION, ATTENTION, AND STRESS: BUILDING RESILIENCY AND FOSTERING EQUITY FOR ALL STUDENTS
This 36th Annual Executive Function conference will address the close connections between executive function, stress, persistence, and school performance. This year's virtual conference will emphasize the role of executive function as a cornerstone of equity in education. Presentations will focus on the importance of creating strategic classrooms by promoting metacognitive awareness, executive function strategies, persistence, and resilience in all students.
The conference will highlight practical strategies for promoting metacognition and executive function strategies in all students from K-12 to college. We will address the following issues:
As students return to their classrooms after the pandemic recedes, how do we build a school culture that re-engages all students and promotes self-understanding, persistence, and resilience?
How do executive function strategies build a foundation for equity in our classrooms and our schools?
How do we promote executive function by teaching strategies for goal-setting, cognitive flexibility, organizing and prioritizing, accessing working memory, and self-monitoring so we can empower students to succeed in the classroom and during online learning?
How do we promote students' strengths in social-emotional areas so we reduce their anxiety and stress in the context of the classroom?
How do executive function weaknesses affect the performance of students with LD, ADHD, ASD, and other learning difficulties?
This conference will include a combination of live plenary sessions, pre-recorded workshop sessions, and smaller break-out sessions in chat rooms to provide opportunities for in-depth discussion. The program will emphasize the application of theory and research to educational practice.
Need to pay with a Purchase Order?