The Executive Function Conference
November 3 @ 8:00 am

-

November 4 @ 5:00 pm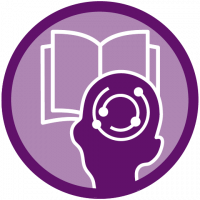 The Executive Function Conference
EXECUTIVE FUNCTION & SOCIAL EMOTIONAL LEARNING: Promoting Resilience, Stress Management, and Academic Success
November 3-4, 2022 – Online!
Lynn Meltzer, Ph.D., Founder and Conference Chair
Regular Price: $565
*Special discount for SMARTS Subscribers: $499
*Use Code smartsefc at Checkout
This 37th Annual Executive Function Conference will address the close connections between executive function and social-emotional learning and the importance of examining these processes for students from K-12 to college. Presentations will highlight the themes of Executive Function, Emotion, Anxiety, and Stress in the context of research, clinical practice, and teaching. We will focus on the following issues:
How do executive function and social-emotional processes interact to affect classroom learning?
How can we create schools and classrooms that promote executive function and social-emotional learning in all students?
How do we promote flexible thinking and resilience so that we reduce students' stress in school?
How can executive function and social-emotional strategies prepare students for academic and lifelong success?
This conference will include a combination of plenary sessions and pre-recorded concurrent sessions to provide opportunities for in-depth learning. The program will emphasize the application of theory and research to educational practice.