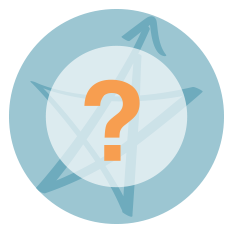 Why SMARTS
SMARTS empowers students by helping them understand their strengths and weaknesses and teaching them critically important executive function strategies.
SMARTS is…
Strategies: Executive function strategies, sometimes called executive function skills, empower students to manage demanding academic school work, allowing them to focus their effort and show what they know. When students use strategies effectively, they think and problem solve more flexibly.
Motivation: When students learn strategies that allow them to complete their homework and school work, which previously seemed impossible, they are more motivated to work hard.
Awareness: SMARTS teaches students to develop metacognitive awareness, so they understand how they think and learn. With this knowledge, students can select the strategies that work best for them and can apply these strategies to assignments in all their classes.
Resilience: Once students have learned executive function strategies and understand their learning profiles, they develop resilient approaches to learning. When faced with challenges, they apply strategies rather than giving in to frustration.
Talents:   Strategies and metacognitive awareness allow students to leverage their talents, applying their strengths in creative ways so that they can overcome challenges and succeed.
Success: With SMARTS, all students gain the tools they need to succeed. When students understand their learning profiles and use the SMARTS strategies to complete their homework and school work, they are more motivated to persist in the face of challenges.
SMARTS Works
As students advance through the grades, their academic performance is increasingly dependent on their ability to organize and prioritize complex information, shift flexibly, access working memory, and self-monitor, all critically important executive function processes. Many students, especially those with learning and attention difficulties such as ADHD or dyslexia, become increasingly less productive as their school career progresses. This is because they have not learned the strategies needed to access these important executive function processes.
Students who participate in the SMARTS program show increased motivation to learn, stronger effort, and a desire to use executive function strategies in their school work, homework, and studying. Students also develop the self-understanding to know which strategies work best for them as well as why, where, when and how to use these strategies in their academic work. .
The Evolution of SMARTS
ResearchILD's SMARTS Executive Function and Mentoring program began in 2007 using a community-based peer mentoring model to teach students executive function strategies. The early success of SMARTS laid the foundation for expansion into various middle schools and high schools throughout the Greater Boston area, reaching nearly 1,000 students.
As SMARTS grew, we developed approaches for training teachers to implement and adapt executive function strategies in their classroom as part of their curriculum. The importance of providing all teachers with the training and resources necessary to teach effective executive function strategies, sometimes referred to as executive function skills, across all grades and subject matters has led to the creation of SMARTS Online. After a successful pilot with public, private, and charter schools across the United States, SMARTS Online was launched in September, 2015.
During the 2018-2019 school year, we piloted our innovative SMARTS Elementary curriculum, working with teachers and administrators in public, private and charter schools in both special education and general education settings. Pilot teachers reported that the SMARTS Elementary lessons promoted a strategic mindset, increased effort, and the successful use of strategies across academic areas. SMARTS Elementary became available to the rest of the world in September of 2019.
Since the launch of SMARTS, more than 2,000 educators have joined the SMARTS community. From general education teachers to special education teachers to school psychologies, Speech and Language pathologists, social workers, and more, SMARTS has proven to be a powerful tool to promote executive function strategy use and self-understanding in students K-12 and beyond.
Over the course of the pandemic, the SMARTS team has worked with teachers to adapt to the executive function demands of this challenging and uncertain time. Our approach is to incorporate lesson plans, materials, and activities that can transition seamlessly between remote, distance, and hybrid settings. At ResearchILD, we know that academic success is possible only when students possess the executive function strategies necessary to propel real learning. Take a moment to read our 2021 Impact Report detailing our work teaching children, adolescents, and young adults to learn how to learn.
During the 2020-2021 school year, we launched the Executive Function and Equity Fellowship, bringing together educators from across the country to explore how schools are addressing students' executive function needs through an equity lens. Executive function (EF) processes are critically important for learning and social behavior. Research has shown that executive function mediates SES disparities in school achievement; therefore, interventions targeting executive function could help to close the SES-related achievement gap. For more information on executive function and equity, please review ResearchILD's white paper here.
As we continue to develop and refine materials for assessment and instruction of executive function strategies, our goal remains the same: to provide teachers with easy to use tools to empower students to learn the executive function strategies they need to succeed throughout their entire academic career and beyond. Welcome to the SMARTS community!
ILD, RESEARCHILD AND SMARTS function together under the umbrella organization, INSTITUTES FOR LEARNING & DEVELOPMENT. Each arm of the organization supports and informs the others.
SMARTS Online Curriculum
SMARTS is a powerful tool for executive function strategy instruction, representing a K-12 executive function solution that can meet the needs of any classroom. From SMARTS Elementary to SMARTS Secondary and our Training and Assessment options, our research-based and easy to use tools meet the needs of diverse learners and are applicable across grades and content areas (e.g., math, English, science, and social studies). How can SMARTS help you? Contact us to learn more.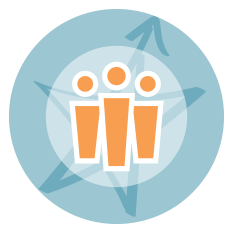 Lynn Meltzer, Ph.D
President and Director
Institutes for Learning and Development, ResearchILD and ILD
Bio
Lynn Meltzer, Ph.D. is the Director of the Institutes for Learning and Development (ResearchILD & ILD) in Lexington, MA. She is a Fellow and Past-President of the International Academy for Research in Learning Disabilities. She is the Founder and Program Chair of this Annual Learning Differences Conference which she has chaired for 35 years. For 30 years, she was an Associate in Education at the Harvard Graduate School of Education and an Adjunct Associate Professor in the Department of Child Development at Tufts University. Her 40 years of clinical work, research, publications, and presentations have focused on understanding the complexity of learning and attention differences.  
Dr. Meltzer's extensive publications include articles, chapters and books, most recently, Executive Function in Education: From Theory to Practice (2018), Promoting Executive Function in the Classroom (2010) and The Power of Peers in the Classroom: Enhancing Learning and Social Skills (2015), co-edited with Karen Harris. Together with her ResearchILD staff, she has developed SMARTS, an evidence-based Executive Function and Peer Mentoring/ Coaching Curriculum for elementary, middle, and high school students (www.smarts-ef.org). She has been an invited speaker at numerous national and international conferences, including the International Association for Cognitive Education conference in South Africa. She has been honored with a number of awards including the Council for Learning Disabilities Outstanding Research Award and the Innovative Program of the Year Award from CHADD (Children with Attention Deficit Disorders).
View Dr. Meltzer's CV here.

Donna Kincaid, M.Ed.
Director of Outreach & Training, ResearchILD
Assistant Director, ILD
Bio
Donna Kincaid, M.Ed. is the Assistant Director and Director of Outreach and Training for ILD and ResearchILD. Donna holds certification in Elementary/Special Education K-9 from Boston College, and a Master's Degree in Curriculum and Instruction, along with Supervisor/Director Certification in the area of Special Needs, from the University of Massachusetts, Lowell. In addition to her administrative responsibilities, Donna coordinates and facilitates outside professional development for private, public, and charter schools. She provides individual educational therapy and executive functioning coaching to high school and college students, as well as adults, with learning and attention issues. She also teaches executive function strategies classes for high school students, such as Master your Mind the SMARTS Way, and How to Succeed in College for rising freshmen and college students who have struggled. As a member of the Assessment Team, she conducts comprehensive psycho-educational assessments for students and adults. During her career, Donna has worked with all levels of educators from paraprofessionals to superintendents in public and private schools and was the Director of Special Education at a bilingual charter school for three years. Donna has co-authored a chapter titled Remembering: Teaching students how to retain and mentally manipulate information in a ResearchILD book for teachers titled Promoting Executive Function in the Classroom (2010).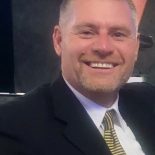 Mark Logan, Ph.D.
Executive Director, ResearchILD and ILD
Bio
Mark Logan, Ph.D. is the Executive Director of the Institutes for Learning and Development, (ILD and ResearchILD).  Mark is responsible for business strategy development and outreach, fundraising and grant writing, and the global expansion of ResearchILD's flagship SMARTS Executive Function Curriculum.  His priorities also include the expansion of business opportunities for ILD's clinical practice that focus on neuropsychological assessments, academic remediation, student coaching, and support services for parents.
Prior to joining the team, Mark served as the superintendent of a large regional school district.  As a principal and teacher, he taught middle and high school courses in business, leadership, civics, and service, undergraduate courses in organizational behavior, political science, marketing and management, and a graduate course in early adolescent motivation and learning.
Mark earned his Ph.D. in Educational Leadership and Administration at Lesley University, where his research centered on cognitive neuroscience and early adolescent development.  His dissertation, titled Creating a Learning Environment to Increase Early Adolescent Motivation, examined and identified correlating biological, developmental, and external factors that support and impede student engagement, motivation, and learning.  He earned his Certificate in Advanced Graduate Study in Education Leadership from Harvard University and his Master's in Business Administration from the University of Massachusetts.  A member of several non-profit boards focused on the health and welfare of children and families, Mark has been honored with numerous awards for his commitment to the community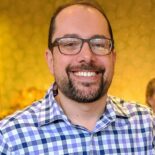 Michael Greschler, M.Ed.
Director, SMARTS Programs
Bio
Michael Greschler, M.Ed. is the Director of the SMARTS program. Over the past 8 years, he has worked to develop and grow the SMARTS program, collaborating with teachers and administrators in schools. In addition to leading the pilot and launch of both the secondary and elementary curricula, Michael hosts trainings and workshops for SMARTS educators. Since the launch of SMARTS in the fall of 2015, Michael has supported more than 2,000 SMARTS educators around the world, helping them bring the power of executive function into the classroom. In addition, Michael is a conference coordinator for ResearchILD's Learning Differences Conference. As an educational specialist at the Institute for Learning and Development, Michael uses executive function strategy instruction to support teenagers and young adults. 
Janet Peluso, M.B.A.
Director of Finance, ResearchILD
Kim Davis, M.Ed.
Senior Associate for Research and Teacher Training
Bio
Kim Davis, M.Ed. is currently a doctoral candidate at UMass Amherst in the Research Evaluation Psychometrics program. Prior to joining the Institutes for Learning and Development, Kim served as a Test Development Manager and Content Development Consultant for Evaluation Systems of Pearson.  Kim's experience in education includes School Administration and Special Education Teacher at the Elementary and Middle School levels.  Kim also has worked with families of children with Autism Spectrum Disorders (ASD).
Jamie Cutler, M.S.
Director of Marketing and Communications, ResearchILD and ILD
Bio
Jamie Cutler, M.S. is the Director of Marketing and Communications for the Institutes for Learning and Development. Her responsibilities include the planning and execution of marketing and marketing communications programs that are designed for the organization's many education-focused constituents. She received her M.S. from Boston University, College of Communication and holds a B.S. from Cornell University, College of Human Ecology.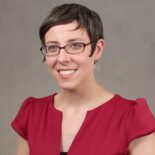 Elizabeth Ross, M.A.
Bio
Elizabeth Ross, M.A. has had the privilege of teaching the SMARTS curriculum in multiple schools and in helping to transition SMARTS to an online format. Currently, she specializes in social media management, online training and professional development, and producing unique videos for the purpose of education and training. Elizabeth completed her Master's Degree in Education at Emerson College in Boston.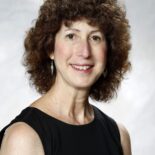 Shelly Levy, M.Ed., M.S.
SMARTS Curriculum Coordinator and Trainer, ResearchILD
Educational Specialist, ILD
Bio
Shelly Levy, M.Ed., M.S. is an Educational Specialist and SMARTS Curriculum Coordinator and Trainer. She has been in the field of Special Education for over 30 years and worked as a reading and learning specialist with the majority of her career as a Director of Support Services for a private school. She holds a M.Ed. in Special Education from David Yellin College of Education in Jerusalem and a M.S. in Management from Lesley University. As Coordinator and member of the SMARTS curriculum team, Shelly championed the development of the SMARTS Elementary Curriculum and was responsible for the production of the accompanying student workbook which both launched in 2019. She leads teacher professional development trainings and webinars on executive function strategy instruction and implementation of the SMARTS Curriculum and provides coaching to general education and special education teachers across the country. She is also an instructor for the Master Your Mind courses for middle and high school students and created an online version of the course. In partnership with the Boys & Girls Club of Woburn, Shelly led an after-school study program at the Joyce Middle School, and a service-learning program at the Shamrock Elementary School focusing on the SMARTS Elementary and Secondary Executive Function Curricula teaching students effective strategies in areas such as goal setting, cognitive flexibility, organization, time management, self-monitoring and checking.
As an Educational Specialist, Shelly works with students of all ages, elementary age through college, who struggle with learning, attention, and executive function challenges. She provides specialized instruction and academic support in the areas of reading, writing, test preparation, and executive function skills. She believes strongly that with the right approach, patience, and explicit instruction that every individual can succeed. She has a keen interest in the use of technology in special education, and believes in the use of mindfulness as a trained Mindfulness Teacher. In addition to establishing strong relationships with her students, she promotes a growth mindset approach and teaches self-advocacy skills.
Lorissa Gomez, M.B.A.
SMARTS Associate, ResearchILD
Senior Administrative Assistant, ILD
Bio
Lorissa Gomez M.B.A. assists the sales and marketing efforts of ResearchILD's SMARTS directors and developers and provides customer support to SMARTS users. As Senior Administrative Assistant, she supports ILD's directors, educational therapists, psychologists and psychiatrists and provides customer service to ILD's students and their families. Lorissa received her B.B.A. in Management with a concentration in International Business from the University of Texas at San Antonio and an M.B.A. in Marketing from Rider University in Lawrenceville, New Jersey.
Caitlin Vanderberg, M.Ed.
SMARTS Program Associate, ResearchILD
Educational Specialist, ILD
Bio
Caitlin Vanderberg, M.Ed. is a SMARTS Program Associate and Educational Specialist. Caitlin supports various projects related to the SMARTS curriculum and other ResearchILD programs. Prior to joining ResearchILD, Caitlin worked as an assistant preschool and second grade teacher and in a one-on-one teaching setting. She has also worked with many arts education programs, including museum education and hands-on art making. Caitlin holds a Bachelor's degree in Art History and Spanish from Amherst College and a Master's in Mind, Brain, and Education from the Harvard Graduate School of Education.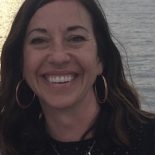 Lindsay Pietro, B.S.
SMARTS Educational Sales Specialist, ResearchILD
Bio
Lindsay Pietro, B.S., is an educational sales support member for SMARTS.  Among her responsibilities are the development and maintenance of relationships with teachers, administrators, and other education professionals throughout the SMARTS sales cycle, including the sale of the SMARTS curriculum, associated professional development and coaching products, and related special events.  She works closely with program development, sales, and marketing staff to develop new prospecting strategies to help further business initiatives in targeted markets and program areas. Lindsay holds a B.S. degree in Marketing from Arizona State University and has previously worked with K-12 school districts on community-building & community service projects across Massachusetts.
Jessica Chiusolo, M.Ed.
SMARTS Instructional Designer and Professional Development Trainer
Bio
Jessica Chiusolo, M.Ed. has been with ResearchILD since 2022 and works as a SMARTS Instructional Designer and Professional Development Trainer. Jessica works on SMARTS course design, development, and implementation. She also delivers SMARTS training, consultations, and coaching services for a variety of audiences. 
Jessica has been a classroom educator for over 20 years in both public and private schools while serving on various curriculum and design committees. Her work in Community Engagement and Instructional Design has inspired her to create content that engages all learners. Jessica has also led Professional Development Trainings in the areas of Diversity, Equity, and Inclusion, Social Emotional Learning, and STEM initiatives. 
Jessica holds a Master's Degree in Education from Southern Connecticut State University, along with a certification in Instructional Design and her Professional Educator License. She also had the opportunity to study education abroad in Bath, England at the University of Bath.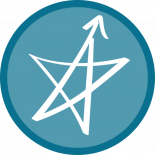 Meet our trainers!
We have a growing team of experienced and dedicated educators leading SMARTS professional development, coaching teachers, and consulting with schools.
Students Talk About SMARTS
The best thing I learned in SMARTS is that I am smarter than I thought!
–9th grade student
Using a strategy gives you a different understanding of how to tackle a challenge. I feel like I can come up with my own way of doing things after learning how from SMARTS.
–11th grade student
I learned some of my weaknesses and one of them was that sometimes I don't plan ahead for things; I feel like the SMARTS program taught me how to break it apart into pieces so I can do it one at a time and I don't have to do it all at the last minute.
–5th grade student
---
Teachers Talk About SMARTS
Executive function strategies are so important for kids, but where do they learn the strategies they need? Did you learn how to study? Did you learn how to organize? Schools say they are teaching these skills, but they really aren't.
–Head of School, Laurel School, San Francisco, CA.
Right now schools are designed around student learning outcomes such as grades and test scores, but we should really be teaching students the process of learning, the how and the why. Executive function strategies make the critical difference in successful learning. They are essential.
–School Psychologist, The Chickering School, Dover, MA
Executive function strategies can benefit every child and every teacher. We felt we had to bring SMARTS to all our students, not just limit it to a special needs population.
–Head of School, K-8, Easton, CT
SMARTS is improving my teaching. I can tell that when I give the kids a clear and well-structured idea of what I'm looking for, they are going to perform better. Because of SMARTS curriculum, I'm thinking twice about what I need to put on assignments to make things more transparent to them.
– 9th grade English Teacher, Reston, VA
The SMARTS evaluation tools helped us to identify kids who were especially in need of executive function supports. Some of these kids were struggling even though the teachers didn't know it. SMARTS helped us to identify and support them.
– Head of School, K-8, Easton, CT
SMARTS is good because it breaks it down tasks, and each lesson in each unit gives students something to realize that they didn't know about themselves before. I love it! This is the best program I've ever used.

—5th and 6th grade teacher, Easton Country Day, CT
I would absolutely recommend SMARTS to other teachers. On a scale of 1 to 10, I give it a 10. I'll absolutely be using SMARTS next year.

—7th and 8th grade teacher, Easton Country Day, Easton, CT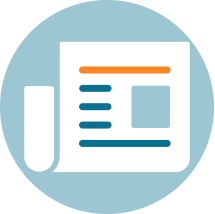 SMARTS in the Media
Cutler, Jamie. The Institutes for Learning and Development Name Mark F. Logan, Ph.D. Incoming Executive Director. Press Release. December, 2020.
James Daley, The Best Methods for Teaching Executive Function in the Classroom. Learning Works for Kids. August, 2020.
Dr. Kathie Foster, From the Robbinsville Schools: Cultivating independence in children.
Community News. August, 2019.
Jamie Cutler, Research Institute for Learning and Development Launches SMARTS for Elementary School.
Press Release. August, 2019
Shamrock Elementary Students Support the Lowell Transitional Living Center in Public Service Project. Wicked Local. April, 2019.
Dr. Mark Katz, Promising Practices. Attention Magazine. August, 2018.